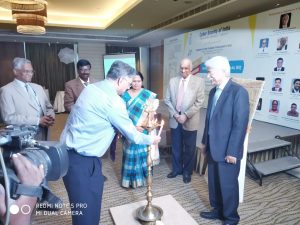 Naavi joins the lighting of the lamp in inaugurating the workshop 
A Unique one day workshop was conducted in Chennai on 16th March 2019 on "Section 65B of Indian Evidence Act".
The Workshop was inaugurated by Honourable Justice Sri M. Jaichandren, in the presence of Honourable Justice, Dr S. Vimala, Senior Advocates, Mr Masilamani and A Thiagarajan. Mr Na Vijayashankar (Naavi) as Founder Chairman of Foundation of Data Protection Professionals in India (FDPPI), and a pioneer in Section 65B, conducted the knowledge session. Mr S.Balu President of Cyber Society of India (CySi) and formerly head of the Cyber Crime division of Chennai organized the event.
The Print Version of the book with latest updation, titled "Section 65B of Indian Evidence Act Clarified" by Naavi was released during the event.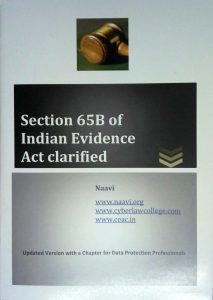 The workshop was unique because it was completely focussed on Section 65B which has been in operation since 17th October 2000 but whose importance had not been fully realized until the Supreme Court judgement in 2014 in P V Anvar Vs P.K. Basheer, declaring that it is mandatory for admissibility of electronic document as evidence.
Since then the difficulties in understanding the provisions of Section 65B has also come up for discussion in some fora even to suggest that it may need an amendment.
Naavi clarified the doubts regarding the section and also highlighted why Section 65B was a master stroke in ITA 2000.
An illustrative caricature drawn by Mrs Saranya Devi under the guidance of S.Balu which explained the concept and attracted attention during the workshop is reproduced below.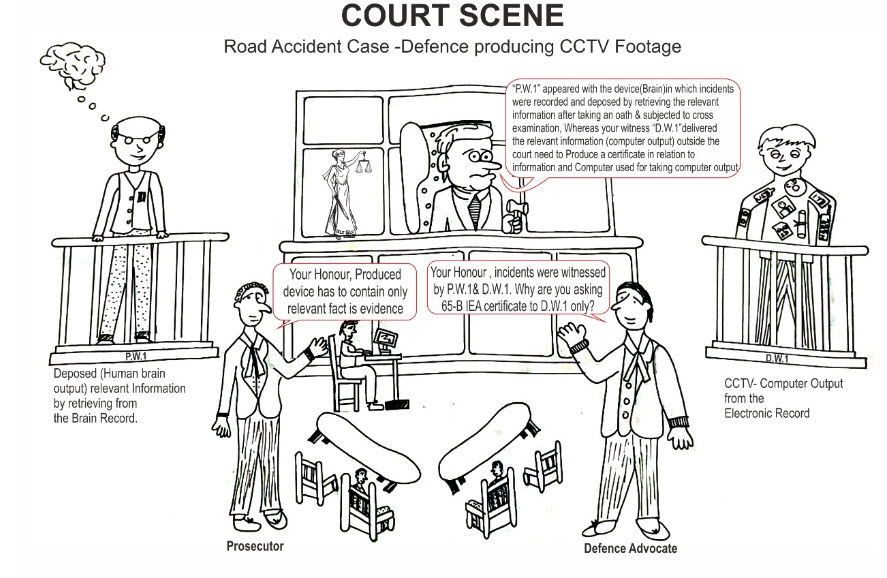 The caricature explains how unlike a human witness who reproduces an evidence from his brain memory is not asked for any certification (other than the deposition itself) while  a CCTV footage when produced as an evidence requires to be certified under Section 65B under the same logic that the "Computer Witness like a human witness needs to depose but can do so only with the assistance of a human who is the Section 65B certifier."
A gallery of eminent speakers made the event memorable.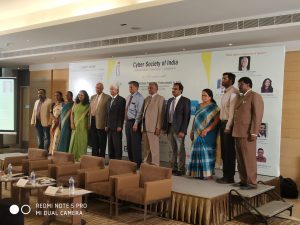 A more detailed report on the event would be provided later.
During the event the Chennai Chapter of FDPPI (www.fdppi.in) was also inaugurated and Naavi explained why Section 65B is also relevant to the Data Protection Industry.
The event was a great success.
More information on the event will follow.
Naavi