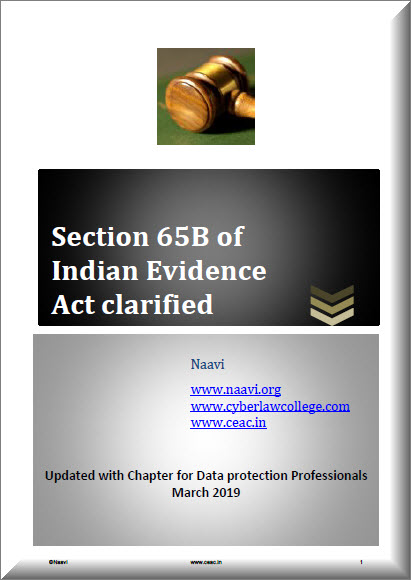 Naavi has updated the E Book on Section 65B, titled "Section 65B of Indian Evidence Act Clarified" with an additional chapter on 'Section 65B for Data Protection Professionals".
A print copy of the above book is scheduled to be released in Chennai on March 16, along with the launching of the Chennai Chapter of FDPPI and a day long workshop on Section 65B organized jointly by Cyber Society of India (CySi) and FDPPI.
Naavi was the founder secretary CySi and a continuing life member, as also the Founder Chairman of FDPPI. Mr S.Balu the current president of CySi is also a member of FDPPI.
The E Book is currently priced at Rs 150/-. The Printed version of which limited copies would be available is priced at Rs 200/-. (Will be available at the conference at a concessional price of Rs 100/-).
Naavi